Lego ART 31206 – The Rolling Stones Mosaic
Pojawiły się informacje odnośnie nowego zestawu z serii Art.
31206 – The Rolling Stones Mosaic (18+)– 1998 elemmentów, 149.99$.
Premiera: Czerwiec 2022. Mozaika będzie przedstawiała kultowe logo zespołu Rolling Stones, czyli usta z wystawionym językiem. Co ciekawe, nie będzie to standardowa kwadratowa mozaika, a model w nieregularnym kształcie skonstruowany z większych płytek i tile, a nie elementów 1×1 znanych nam z serii DOTS.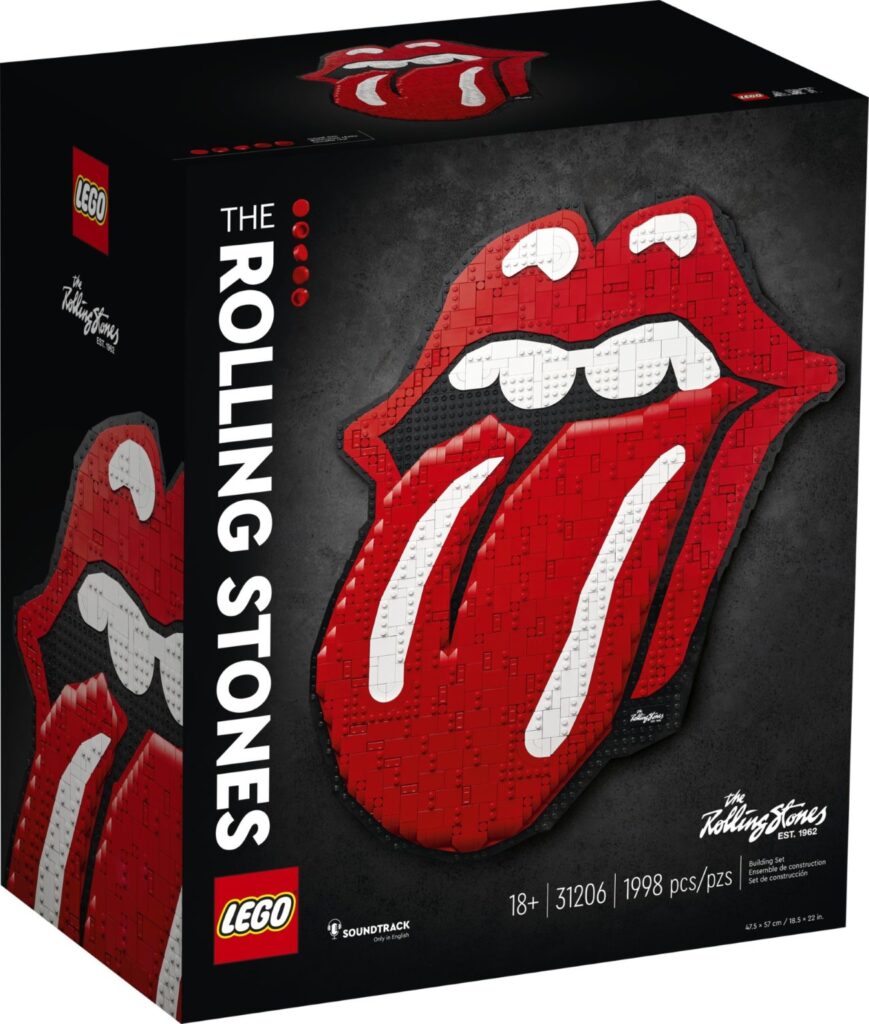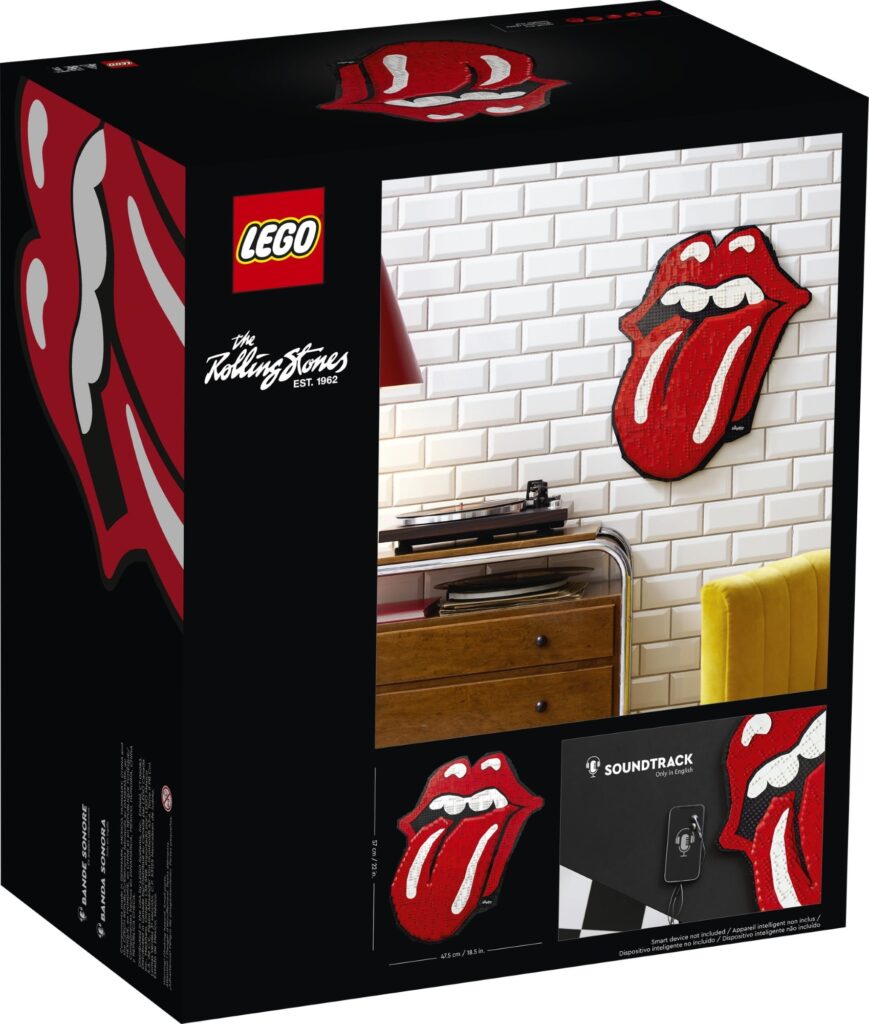 31207 The Museum of Modern Art – 2870 elementów, 79.99$. Ten zestaw został stworzony we współpracy z Nowojorskim Muzeum Sztuki Nowoczesnej (MoMa). Co ciekawe, zgodnie z plotkami od promobricks, zestaw ten nie musi okazać się mozaiką, jak dotychczas, a np rzeźbą.